Diodes Inc. - Decoding IC compatible with the HVDCP quick-charge 2.0 protocol (AP4370 d)
Author:OMO Release Date: Oct 4, 2015
---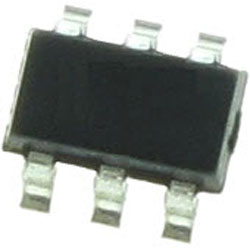 The Diodes Inc. AP4370 decoding IC which is compatible with the Qualcomm High Voltage Dedicated Charging Port (HVDCP) Quick Charge (QC) 2.0 protocol.
Aimed at charger and adapter applications, the device decodes the different combinations of D+/D – signals, generated by the portable device, into the related configurations of V1/V2. This can be used to change either voltage reference or voltage feedback divider resister for the controller IC to make the further constant voltage / constant current control.
The AP4370 has over-voltage discharge feature to accelerate output voltage decline transition. It automatically provides 5V output configuration for the connected portable device that is not compatible to Qualcomm QC 2.0 protocol. The AP4370 is packaged in TSOT26 and SOT26 packages.
---