STMicroelectronics - Ultra low-power high-performance three-axis linear accelerometer (IIS328DQ)
Author:OMO Release Date: Oct 5, 2015
---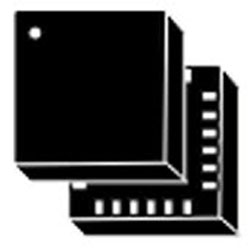 STMicroelectronics IIS328DQ 3-axis linear accelerometer is an ultra low-power high-performance accelerometer with an SPI or I2C compatible digital serial interface.
The device is recommended for industrial applications that require an extended temperature range and long lifespan. The ultra low-power operational modes allow advanced power saving and smart sleep-to-wakeup functions. It has dynamic user-selectable full-scales of ±2g /±4g /±8g and is capable of measuring accelerations with output data rates from 0.5Hz to 1kHz.
A self-test capability allows for checking sensor function in the final application. It can be configured to generate an interrupt signal through inertial wakeup events or by the position of the device itself. Interrupt generators are programmable on-the-fly.
Applications include anti-tampering devices, impact recognition and logging, vibration monitoring and compensation, robotics, platform / antenna stabilization, tilt / inclination measurements, motion-activated functions, and intelligent power saving.
---